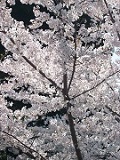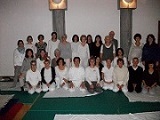 Zen Shiatsu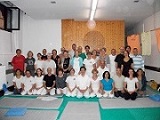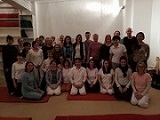 IOKAI Shiatsu Center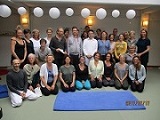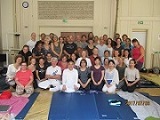 IOKAI Shiatsu Research Institute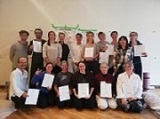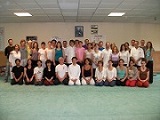 Founder:  Shizuto Masunaga (Keiraku Shiatsu = Meridian Shiatsu / Keiraku Taiso = Meridian Exercises)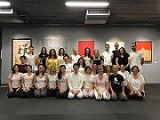 Established in 1968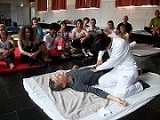 Contact
TEL: +81 3 3832 2983
FAX: +81 3 3832 2983


Hours 10:00 A.M.- 6:30 P.M.
(except the fourth Sunday every month, year-end and New Year season)
Concerning reservation for a treatment or questions about courses, please send an email to the following address :
support@iokai.co.jp
However, please note that it will usually take several days to send out an answer.
Moreover, emails with inquiries other than those mentioned above will not be dealt with depending on its content. Thank you for your understanding.
Haruhiko
Masunaga


Shizuto Masunaga expounded the aim of IOKAI and founded it as an association in 1968. He cited one phrase from a classic book: "A master of medicine knows illness and its source well and how to cure it." The name "IOKAI" itself reflects this aim. In Japanese, "I(医)" means medicine or medical treatment, "O(王)" means king, authority or master, and "KAI(会)" means association. He had many patients and students after founding IOKAI and evolved his own practical method of Shiatsu treatment.


IOKAI(IOKAI Shiatsu Center)、 founded by Shizuto Masunaga、 exists only in Japan. There are shiatsu schools in other foreign countries who use the name IOKAI. Please pay attention to the fact that IOKAI in Japan has nothing to do with any of these schools. Please also take note that Kimura Shiatsu Institute and ZEN Shiatsu Association(Zen Shiatsu TOKYO) in Japan have absolutely nothing to do with neither IOKAI nor with Masunaga-sensei.Please beware of the shiatsu being practiced by these organizations. It is completely different from the Zen Shiatsu (Meridian Shiatsu) created by my father, Shizuto Masunaga.

Haruhiko Masunaga


Address:

₸110-0015
ART Building 5F
1-6-10 Higashi Ueno
Taito-ku, Tokyo 
TEL/FAX: 81-(03)3832-2983
Map of the area

DIRECTIONS:
From JR Okachimachi Station: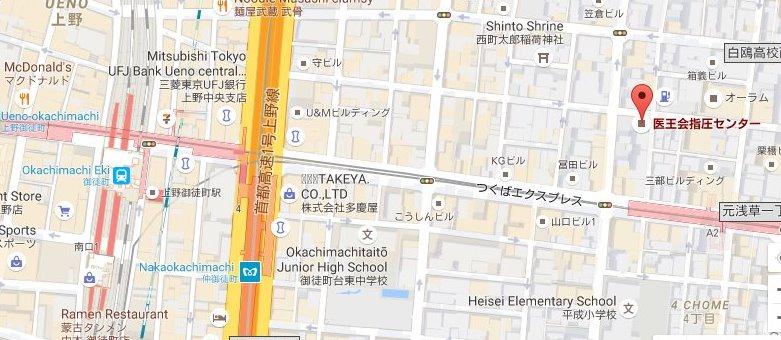 Get out at the North Exit (北口) of the JR Okachimachi Station. Take the Kasuga Avenue (春日通り), the street right in front of the North Exit, toward Showa Avenue (昭和通り). Cross the avenue and keep walking straight until you get to the convenience store
(7-ELEVEN)
. Turn left, go one block where there will be a parking area on the right. The building next to this parking area is the ART Building. From the JR Okachimachi Station, it will take about 8 minutes on foot.
DIRECTIONS:
From Metro Oedo line or Tsukuba Express Shinokachimachi Station: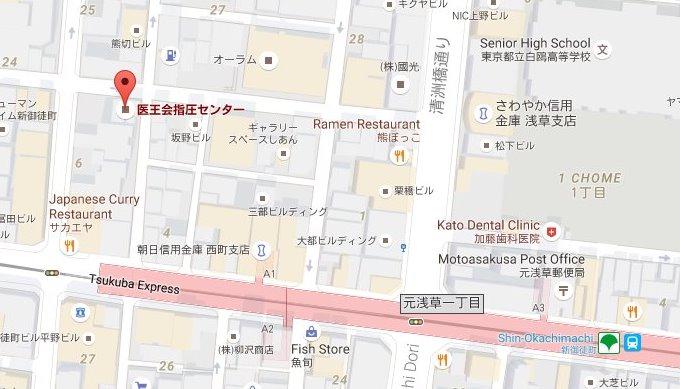 Take the Exit A1 to go aboveground. Once above, go to the right, on the second street turn left. At the end of the block, the building on the left is the ART Building. From the Shinokachimachi Station, it will take about 2 minutes on foot.