The founder, Shizuto Masunaga: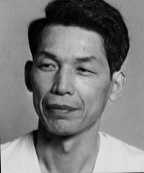 Shizuto Masunaga was born in Hiroshima Prefecture in 1925. After graduating
from the Psychology Department of the University of Kyoto, he began working
in the field of shiatsu. For ten years, he was an instructor of clinical
psychology at the Japan Shiatsu Institute. He was a member of the Japan
Psychological Association and the Japan Society for Oriental Medicine.
He founded IOKAI in 1968 and evolved his own practical method of shiatsu
treatment. He popularized shiatsu throughout the world in the strong belief
that shiatsu could bring people good health and happiness. He died at the
early age of fifty-seven, but the seeds he planted have taken root steadily
all over the world.